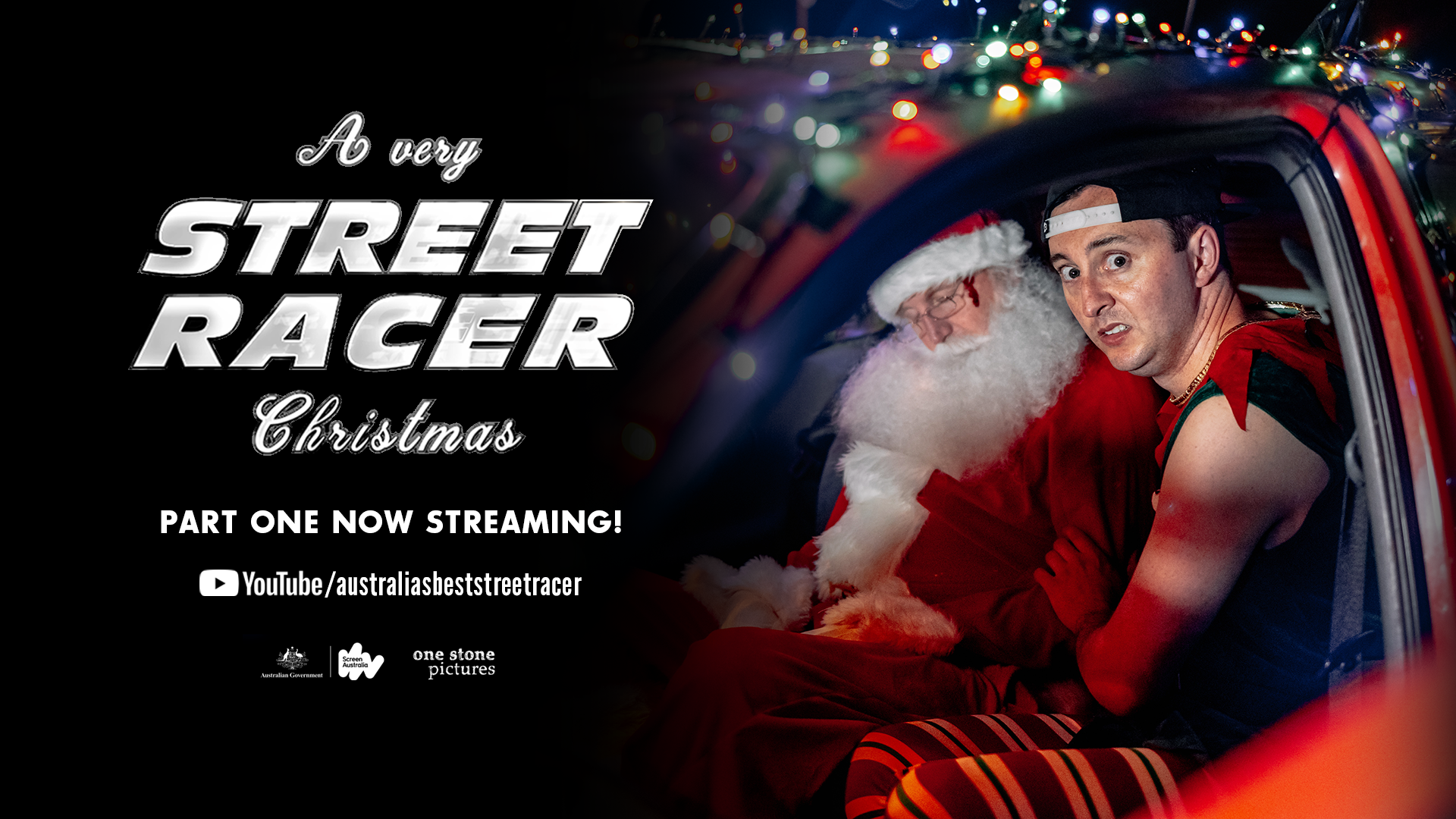 A Very Street Racer Christmas
Despite his parents recent separation, the only thing on 18-year-old Taylor James' mind this festive season is a PlayStation 5. However when his Mum doesn't come through with the gift, the distraught street racer Klees to the blockie route. Where his Christmas Eve goes from bad to worse when he accidentally runs over Santa Claus.
With Father Christmas out of action, and the clock ticking, it's up to Taylor to deliver gifts to the children of Launceston. As he attempts to climb roofs and inKiltrate homes, Taylor faces a whole new world of advent obstacles. Before Kinally discovering that the true meaning of Christmas lies closer to home than he ever realised.
Created & Directed by: Dylan Hesp & Michael O'Neill
Executive Producer: Nathan Earl
Series Producer: Georgie Lewin
Written by: Dylan Hesp & Michael O'Neill
Script Editor: Nathan Earl
Distribution